Flash Europe has the pleasure to welcome onboard a new member of our Franchise Network in Turkey!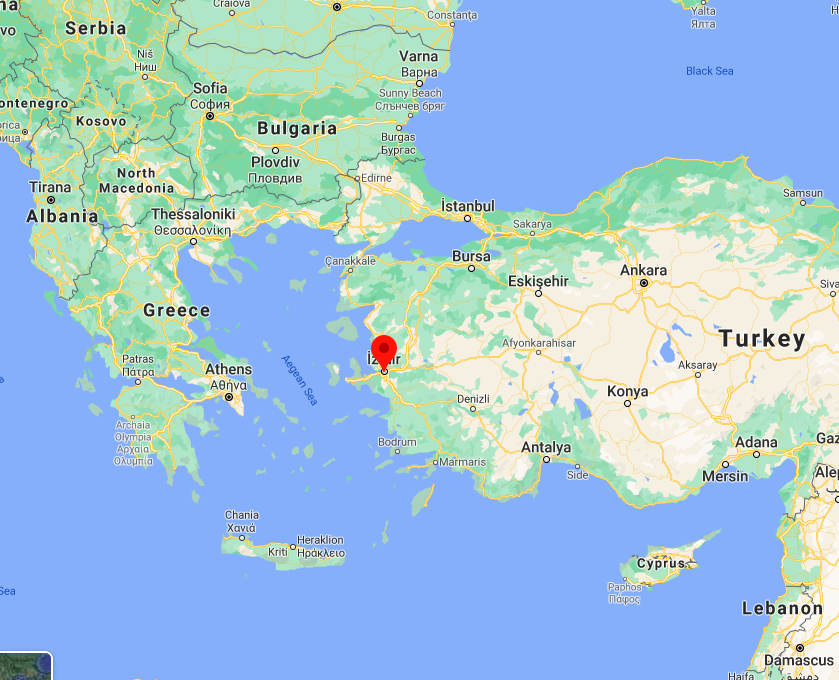 Ugur Devecl and Gürcan Duran have joined the Flash Franchise family with the responsibility to develop premium freight services in the territory Izmir, Turkey. They signed the contract on 1st, Aug. Their company is named JESSE LOJİSTİK ve Dış Ticaret LTD. ŞTİ.
WHO ARE THEY?
Gürcan is a logistics expert. He has been engaging in sales and marketing for 18 years in İzmir and Manisa. He founded a company specialized in import and sales business. Ugur has experience in marketing. They are different characters but when it comes to business they have the same spirit and focus. With the experience of Ugur in marketing, Gürcan will develop the business more rapidly.
WHAT'S THE PLAN?
The first steps will be contacting existing customers to let them know that now they are working directly as Flash-brand licensed Franchisee and that they now can provide professional premium freight as an additional service. The aim would be to expand and spread the message to more companies in the region. They already designed a brochure to do advertisements.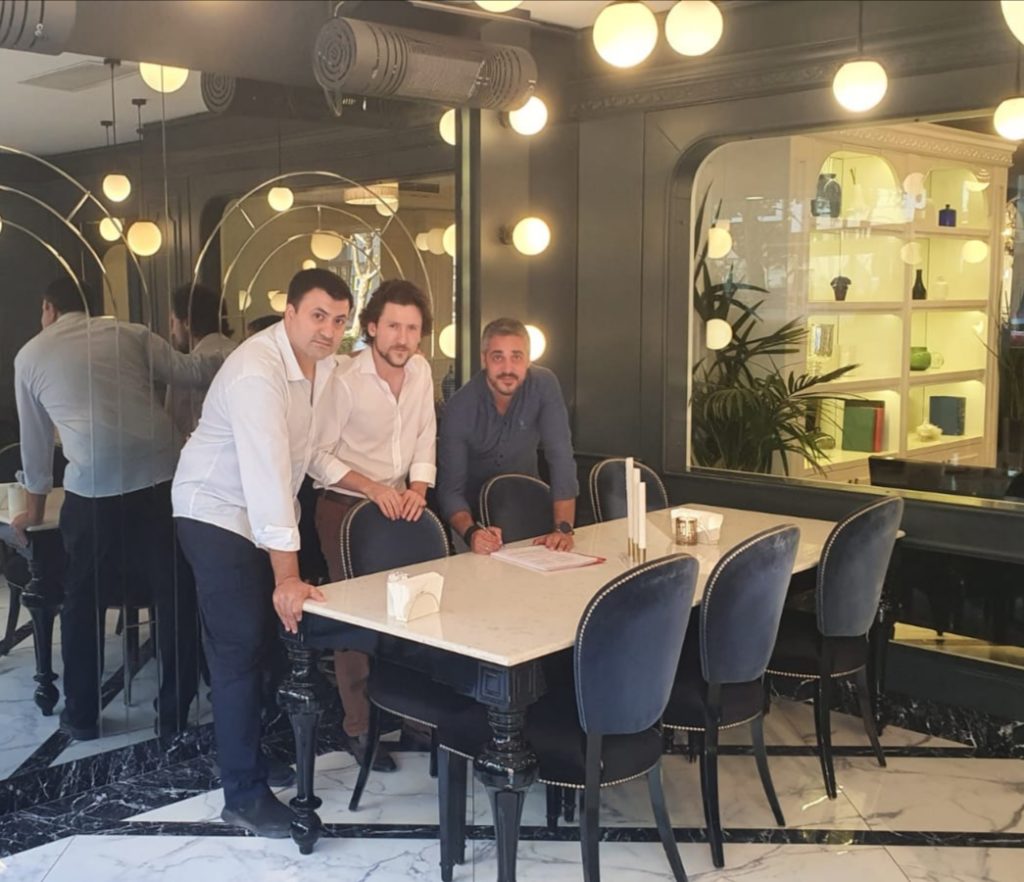 The beginning is never easy, but the team is motivated. They will never take a step back from any initiative they start. Even though it's a tough time regarding the pandemic, they will try their best to develop new customers. Nowadays, they are learning new skills through the Flash e-learning platform called GeniusAcademy, as part of the intensive integration period.
We will closely follow the development of the Franchise Unit and keep you updated on their progress. Let's see where they will get!
---
INTERVIEW
1. Tell us a bit about yourself and your team

UGUR DEVECİ : My partner Mr.Gürcan and myself worked on different types of jobs. I have worked in the advertising sector before. I studied Food Engineering. My partner Gürcan has exported and imported for a long time. He traded many different products. He also worked in the logistics sector for a while. I'm really confident in his experience and my own energy. We are really different kinds of people but we are on the same page every time.
GÜRCAN DURAN : I have been engaging in sales and marketing for 18 years in İzmir and Manisa. I founded my own company, imported packaging, and occupational safety materials from 5 Far East countries, and sold goods to my customers from various cities in Turkey. I worked for approximately 6 months in the logistics sector.
2. From which city are you going to work? Have you already worked there?
UGUR DEVECİ : We were working in İzmir before, and we will continue to work in İzmir.
GÜRCAN DURAN : I will work in İzmir. I have had many customers from various sectors in İzmir and Manisa during my sales and marketing activities for 18 years.
3. What kind of customers have you supported before? Will you develop new customers after joining Flash?
UGUR DEVECİ : We have a variety of customers from different sectors, like household goods, packing, automotive, and agriculture. Some of them need premium freight services. I will also visit the companies I worked for in my previous job.
GÜRCAN DURAN : I met and worked with various companies in various sectors before. With Flash Lojistik, I will get in contact with all my customers, with whom I used to keep contact.
4. Why did you decide to start in the premium freight sector with Flash?
UGUR DEVECİ : I was looking for a new and energetic job. My partner told me about the logistics industry and Flash. I wanted to enter the logistics sector. I saw that Flash is the safest way to get a franchise and enter into the logistics sector.
GÜRCAN DURAN : The logistics sector has been the sector that I liked the most amongst others I have worked so far. I am impressed by the position of Flash both in Europe and in Turkey. Today, it is of paramount importance to cooperate with a big trademark systematically and in an integrated way. I am convinced I can cooperate with Flash in this regard successfully. Besides, Mr. Hakan Ertemel, who is the Master Franchisee in Turkey, and I are on the same wavelength.
5. Did you know Flash before you became a part of our family?
UGUR DEVECİ : No. Just my partner, Mr.Gürcan knew Flash.
GÜRCAN DURAN : Logistics industry constitutes approx 10-15% of the total global GDP and is an integral portion of Turkey's economy. I have heard that minivan express service has really grown in the logistics sector in Turkey since 2015, however I had not heard of Flash until I saw the company on Instagram.
6. How did you find Flash?
GÜRCAN DURAN : I have found Flash on Instagram. It is an energetic company with clear, ambitious but realistic goals.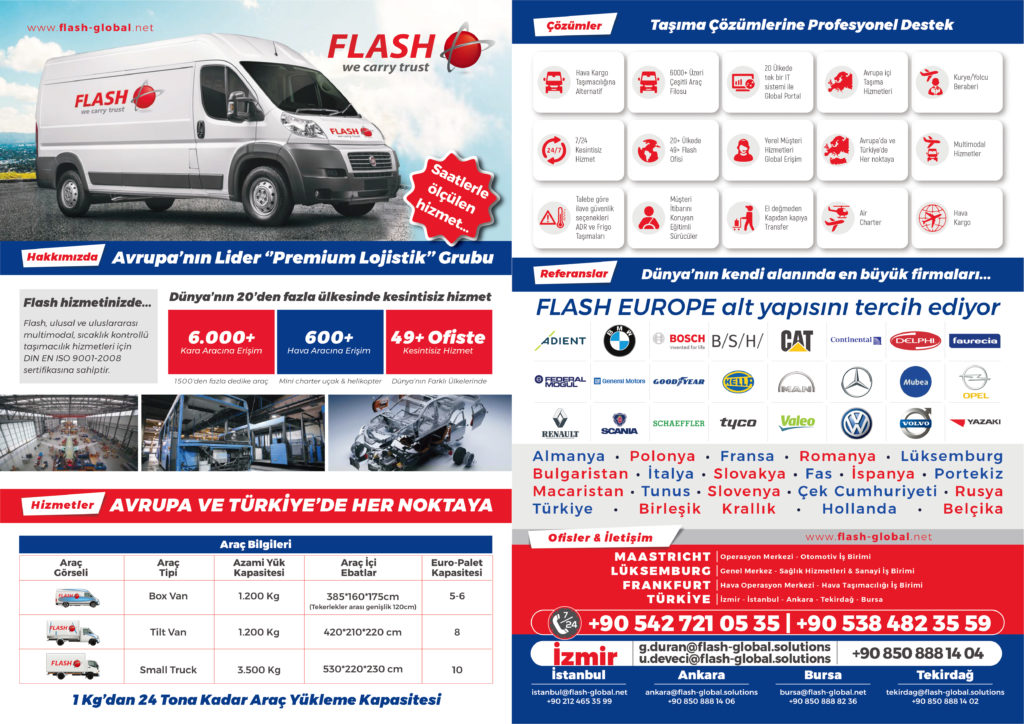 7. What are the first steps now to begin this journey?
UGUR DEVECİ : We will meet customers we have worked with before and where we expect these customers to have a need for premium freight services. Also, we are currently meeting with suppliers in Izmir to get to know the right suppliers and further extend the supplier portfolio. Immediately afterward, we will contact our customers in line with our sales goals and start explaining the value and quality of our services and the savings they can make.
GÜRCAN DURAN : To meet companies in İzmir that can supply minivan solutions to Flash and start sales as soon as possible.
8. What are the biggest challenges?
UGUR DEVECİ : Pandemic process (covid)
GÜRCAN DURAN : To find time and people who know their business amongst customers. Besides, pandemic, affecting our negotiations negatively.
9. Make a bet: where do you see yourself and your team in 3 years.
UGUR DEVECİ : We hope to be a company that has reached the turnover in line with our goals, and is known to the whole business world in Izmir.
GÜRCAN DURAN : We will be the most known company in our territory. And we will be an indispensable solution partner of the Flash Franchise Network in Turkey.
10. I heard that you are in the Master Franchisee's office today, how do you feel during the conversation?
UGUR DEVECİ : There is a pleasant, comfortable environment. I am learning new things which are very helpful, like marketing examples, how to manage the carriers, how to dispatch, how to use the Flash systems (especially the Transportation Management Tool, called R: tech). They are very open to teaching.
---

Contacts
Unit Franchise Izmir
UGUR DEVECİ
u.deveci@flash-global.solutions
GÜRCAN DURAN
g.duran@flash-global.solutions
Master Franchise Turkey
HAKAN ERTEMEL
h.ertemel@flash-global.net
Download